Deutsches Historisches Institut Paris
Hôtel Duret-de-Chevry
8 rue du Parc-Royal
75003 Paris
Tel. +33 (0)1 44 54 23 80
Fax +33 (0)1 42 71 56 43
Texte und Metadaten des Inventars stehen unter der Lizenz CC-BY-SA-NC.
Konzeptionierung, Programmierung und Webdesign der Datenbank
FuD – eine virtuelle Forschungsumgebung für die Geistes- und Sozialwissenschaften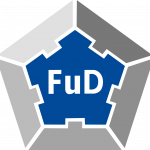 Universität Trier
Servicezentrum eSciences
Universitätsring 15
54296 Trier

Bestand Toulon
Société des Amis du Vieux Toulon et de sa Région
10 rue Saint Andrieu
F – 83000 Toulon
Email : amisduvieuxtoulon [at] orange.fr
Bestand Schloss Dyck
Vereinigte Adelsarchive im Rheinland e.V.
c/o LVR-Archivberatungs- und Fortbildungszentrum
z.Hd. Dr. Hans-Werner Langbrandtner
Ehrenfriedstraße 19
D – 50259 Pulheim-Brauweiler
Email: Hans-Werner.Langbrandtner [at] lvr.de
Haftung
Diese Webseite stellt das Ergebnis des Forschungsprojektes »Constance de Salm« dar, das am DHIP angesiedelt war. Eine Gewähr für Aktualität, Richtigkeit und Vollständigkeit der auf der Website veröffentlichten Informationen und Verweise kann aufgrund ständiger Aktualisierungen der Website nicht übernommen werden. Eine Haftung für Vermögensschäden oder Vermögensfolgeschäden, die durch Nutzung von Angeboten auf der Website entstehen, ist ausgeschlossen, sofern das DHIP den Eintritt solcher Schäden nicht grob fahrlässig oder vorsätzlich verursacht hat.
Externe Links haben informativen Charakter und geben den Inhalt und die Meinung der jeweiligen Anbieter dieser Seiten wieder. Wir verweisen auf solche Seiten nur, ohne uns den Inhalt oder die Aussagen dieser Seiten zueigen zu machen. Für eventuelle Rechtsverletzungen auf diesen Seiten übernehmen wir daher keine Haftung. Für den Inhalt dieser verlinkten Seiten sind ausschließlich deren Betreiber verantwortlich.
Soweit inhaltliche oder sachliche Fehler auf dieser Website bemerkt werden, bitten wir um eine E-Mail, um eine Richtigstellung vornehmen zu können.
Cookies
Wir setzen keine Cookies ein. Auf verlinkten Seiten kommen möglicherweise Cookies zum Einsatz, ohne dass wir Sie darauf hinweisen können. Die meisten Browser sind so eingestellt, dass sie Cookies automatisch akzeptieren. Sie können das Speichern von Cookies jedoch deaktivieren oder Ihren Browser so einstellen, dass er Sie benachrichtigt, sobald Cookies gesendet werden.
Bildnachweise
Jean-Baptiste-François Desoria, Portrait of Constance Pipelet, 1797 (The Art Institute of Chicago).
Une Soirée chez la Princesse Constance de Salm en 1806 (Archiv Schloss Dyck).
Weitere Informationen